PATCHOGUE, NY – The Zeldin for Congress campaign today released its next TV ad of the 2020 election cycle, "Dangerous".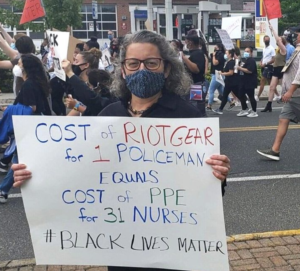 "Dangerous" exposes that Radical Professor Nancy Goroff's extreme anti-police agenda and rhetoric not only includes calling law enforcement "dangerous", but also includes support for a bill calling for cashless bail and the mass release of violent criminals. Goroff even refuses to endorse federal funding to fight the savage MS-13 gang that has terrorized Long Island.
Additionally, Goroff has criticized riot gear being given to police to respond to riots and she has pushed for non-police to be sent to respond to domestic violence crime scenes instead of sending police. During her recent screening with local law enforcement unions, Radical Professor Nancy Goroff refused to condemn the looting and violence against law enforcement.
Visit RadicalNancy.Com for more information.
15 local law enforcement unions have strongly endorsed Congressman Lee Zeldin (R, NY-1) for re-election in 2020.
Congressman Zeldin also just posted the new TV Ad on Twitter here.