PATCHOGUE, NY – The Zeldin for Congress campaign today released its first TV ad of the 2020 election cycle that will air throughout the Republican National Convention. 
"Unapologetic" is a 60 second TV ad that highlights Congressman Lee Zeldin's (R, NY-1) commitment to law enforcement and his opposition to calls to defund them.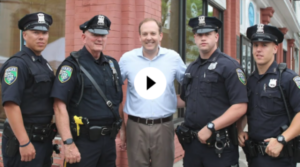 "Unapologetic" was also just posted on Congressman Zeldin's Twitter account here.